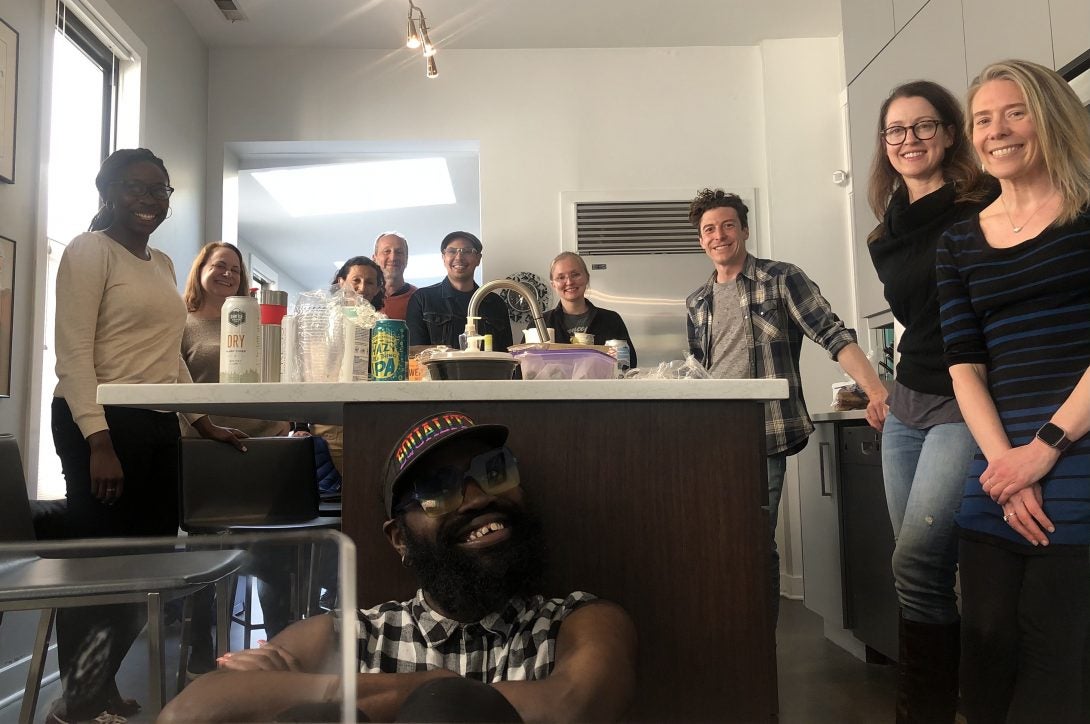 SUMMER BBQ – May 11, 2021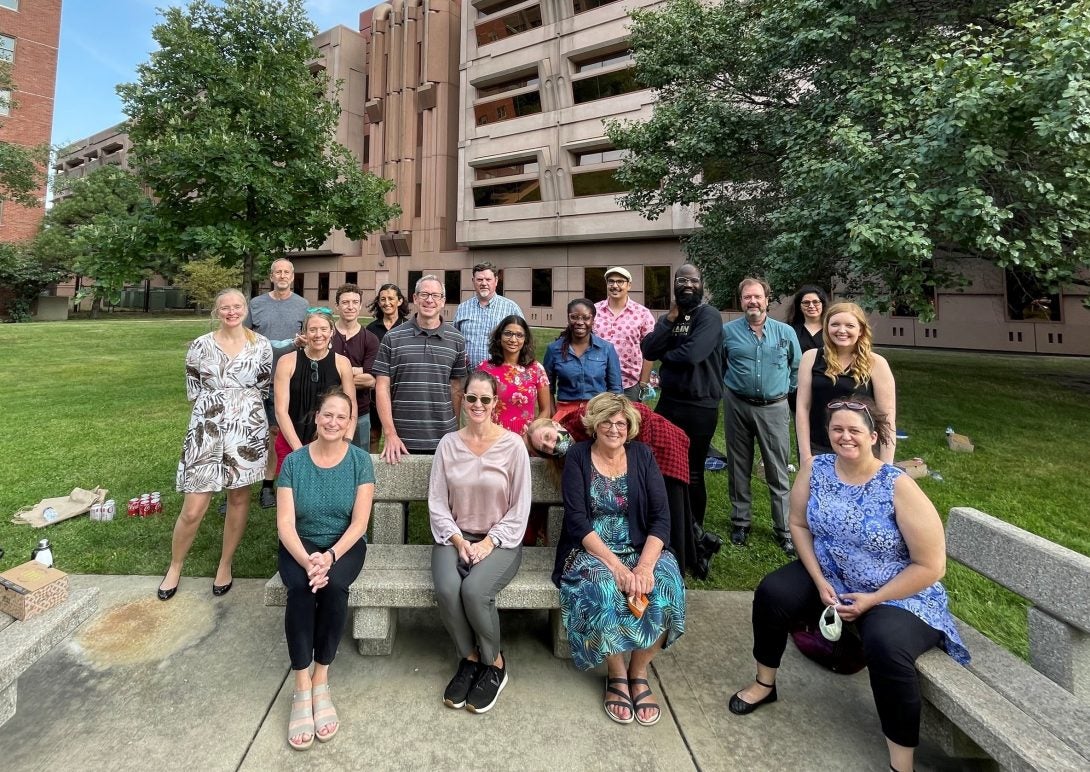 UIC IRACDA ANNUAL RETREAT – September 14, 2021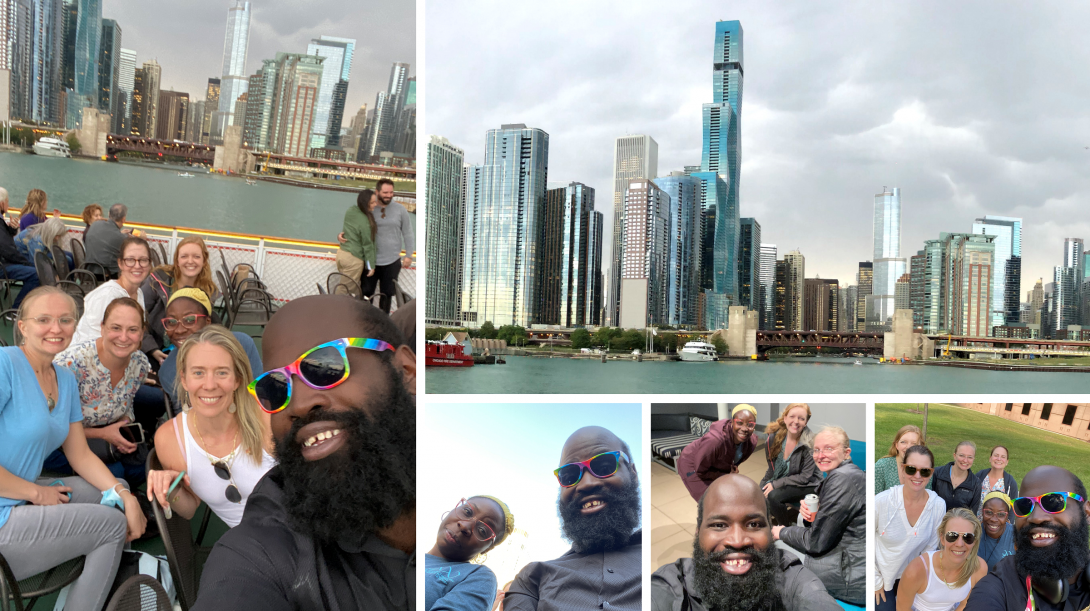 ARCHITECTURE BOAT TOUR – September 24, 2021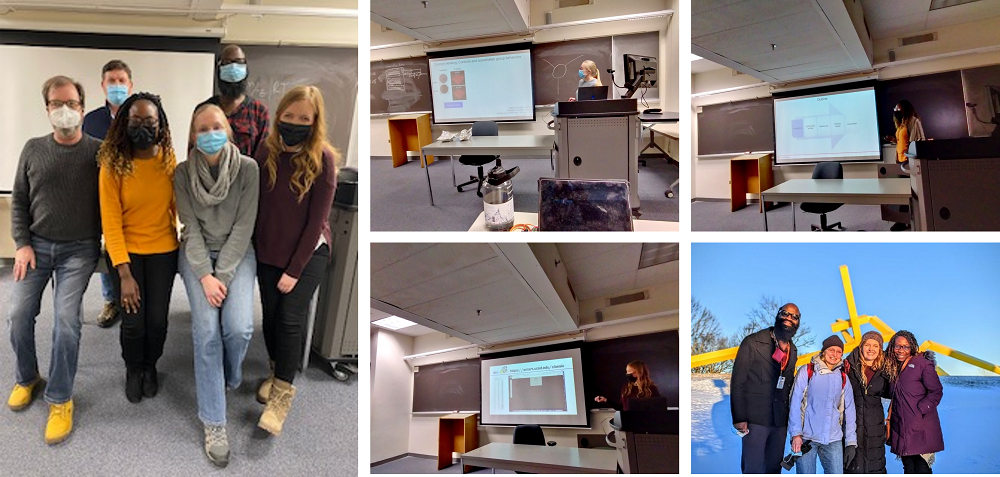 NATURAL PRODUCTS WORKSHOP – February, 2022
Drs. Britta Rued & Derick D. Jones, Jr. co-organized a workshop for GSU graduate students as a part of CHEM 5305, Chemistry of Biological Molecules. The workshop, Natural Products Chemistry and Applications, was presented as a 3-day series on Saturdays (02/12/2022; 02/19/2022; 02/26/2022). The curriculum provided an overview of natural product extractions, techniques, and their uses, and taught students how to plan and author a research proposal (specific aims page) involving natural products. Britta, along with Drs. Elizabeth Kaweesa and Kelsey Alexander, gave research presentations.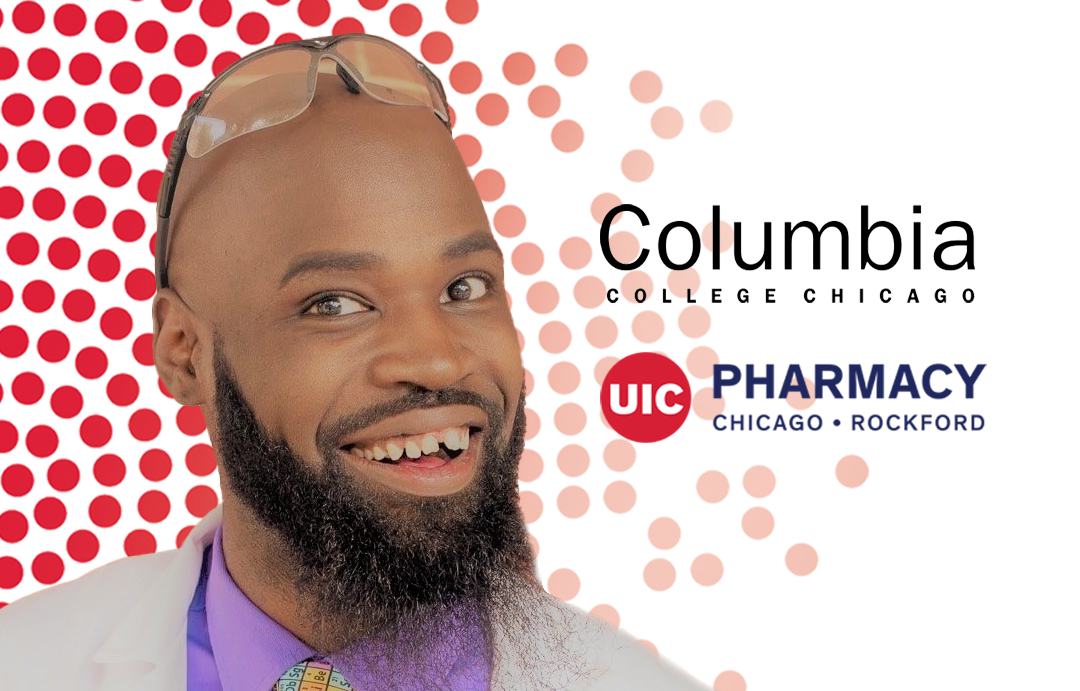 BREAKING NEWS – June 22, 2022
Dr. Derick D. Jones, Jr (They/Them/Theirs) is our FIRST IRACDA scholar to secure a tenure track faculty position! They will start as an Assistant Professor of Chemistry at Columbia College Chicago on August 16.  Congratulations Derick!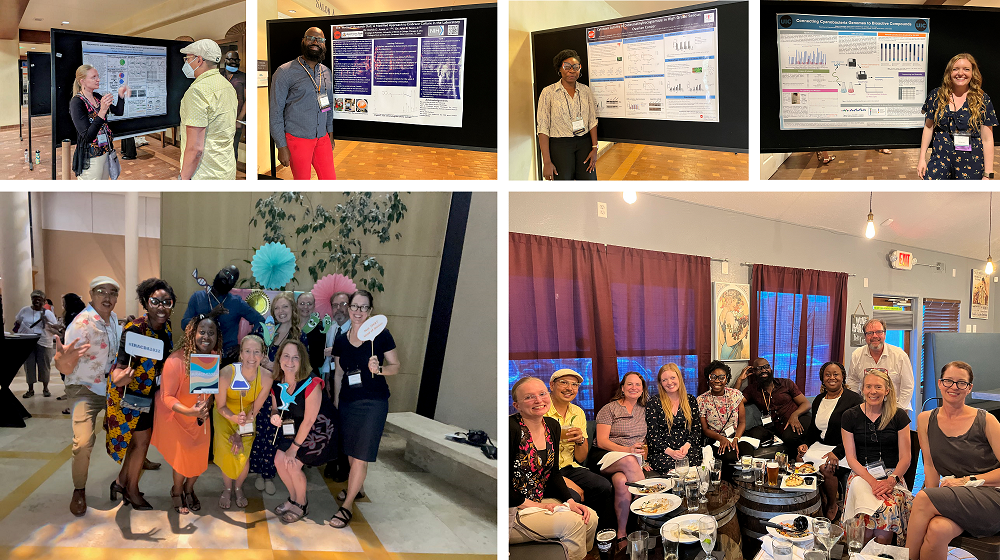 IRACDA 2022 CONFERENCE – July 10 – 12, 2022
The entire team attended the Annual IRACDA Conference, hosted by the University of New Mexico (Albuquerque).  The conference theme was "Cultivating Collaborative Communities", and featured an array of plenary talks and informative breakout sessions. Scholars Drs. Britta Rued, Derick D. Jones, Jr., Elizabeth Kaweesa, and Kelsey Alexander presented posters of their research.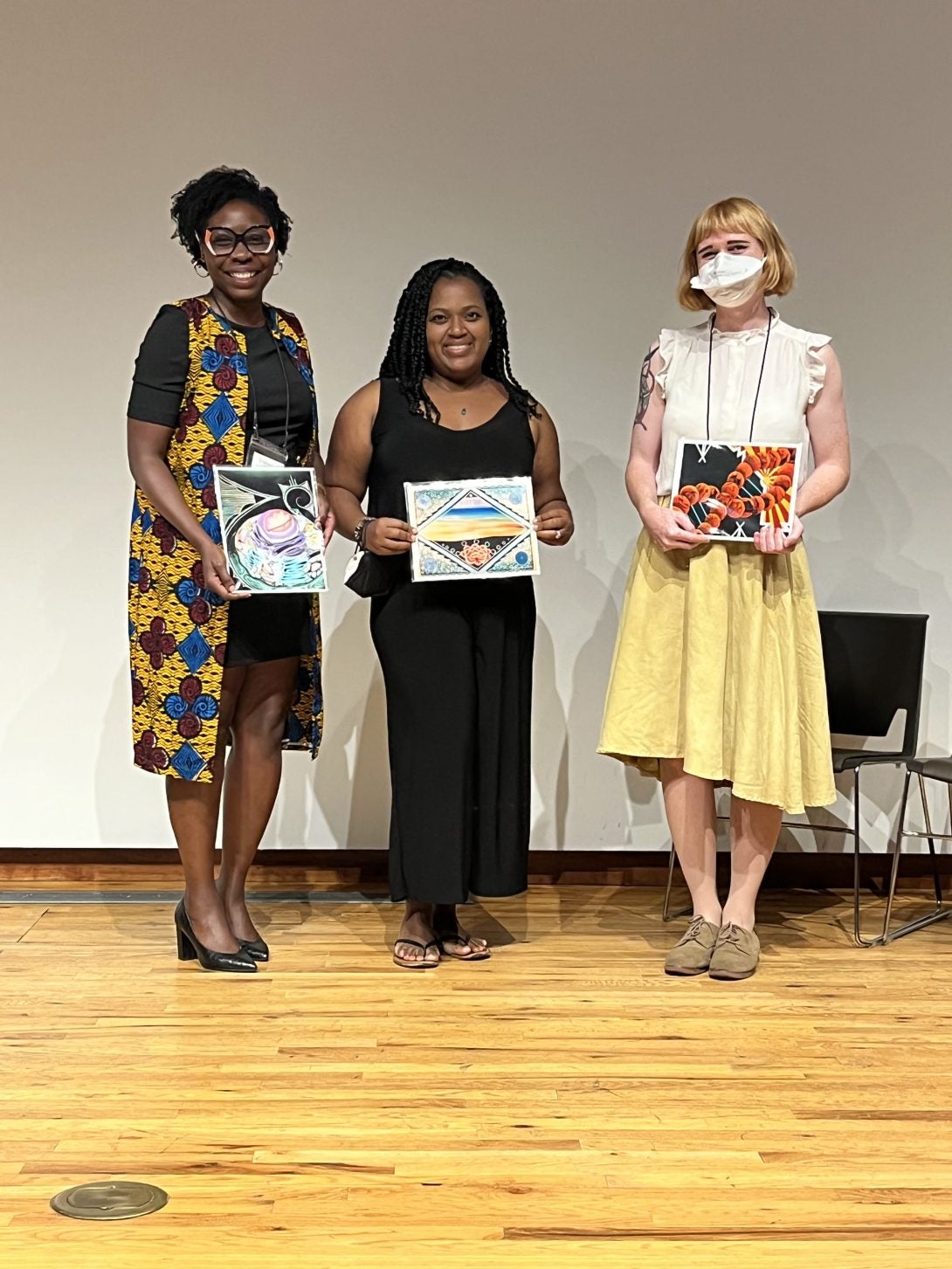 BREAKING NEWS – July 12, 2022
Dr. Elizabeth Kaweesa (left) took 3rd place in the poster competition at the IRACDA 2022 Conference! Her poster, titled "Cytotoxic Activity of Didesmethylrocaglamide in High Grade Serous Ovarian Cancer" was voted on by attendees. Congratulations Elizabeth!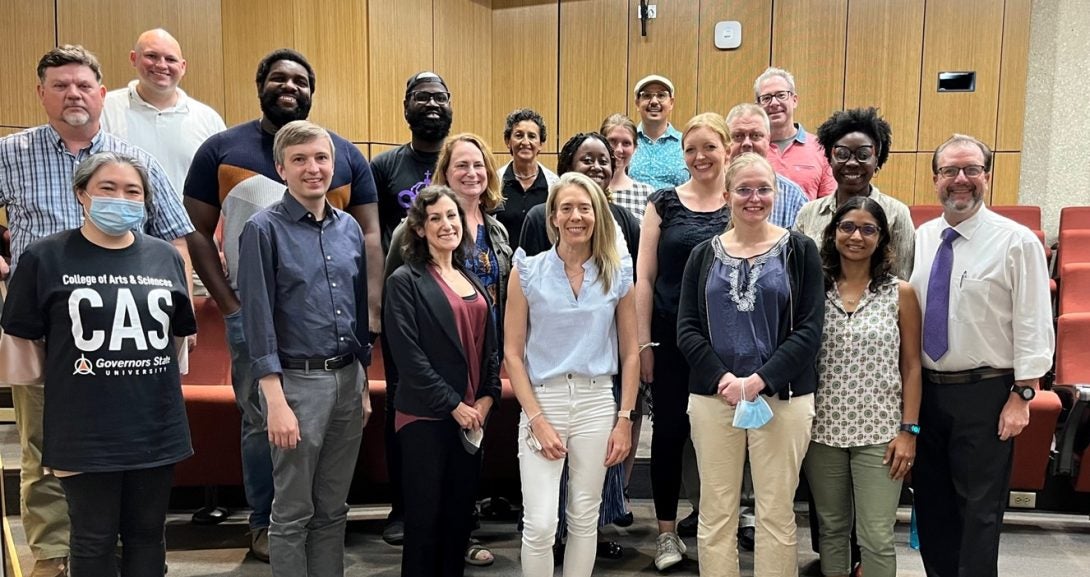 UIC IRACDA ANNUAL RETREAT – August 26, 2022
Our 2nd Annual Retreat, held at Governors State University, was a rousing success!  Teaching mentors presented their research to make critical new connections with UIC faculty, scholars presented an annual overview of their work, and we had an excellent keynote lecture by Drs. Angela Thompson and Alexander (Sasha) Radoslavjlevic on "How to Perform Education Research".